For U.S. and Canadian teachers and school administrators:
Invitation to a Spring 2016 Reading Software Pilot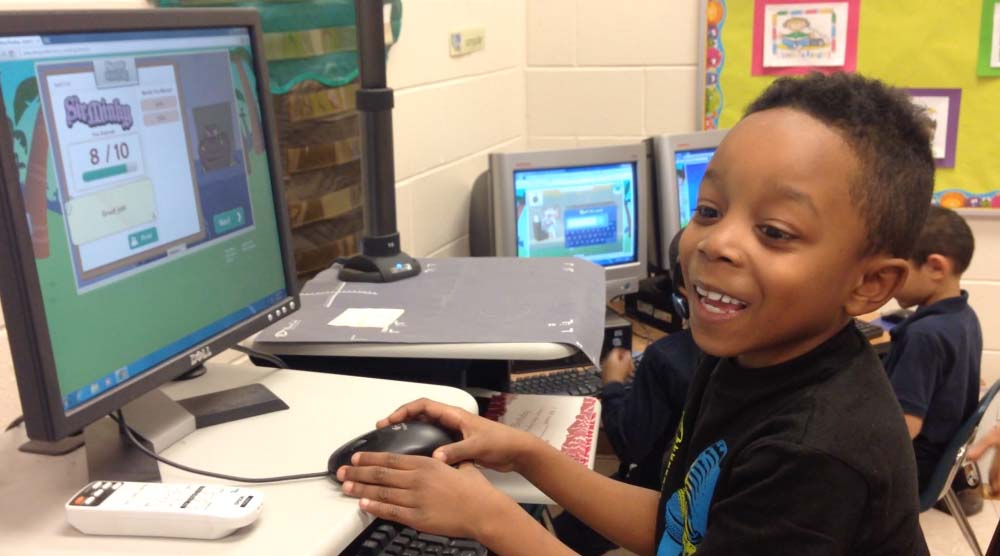 Quick facts about the Nessy Reading pilot invite:
Like to get involved
or learn more?
To register, visit the sign up page and be sure to enter the activation code: DRW2016

Register by March 31, 2016 to ensure participation! You can start your pilot immediately after signing up. 
Nessy Learning, a leading international educational software company, is looking for a few Canadian and U.S. schools interested in participating in a free pilot of their Nessy Reading software program, currently used in over 10,000 schools world wide.

The pilot targets struggling readers from K-5 but can accommodate all students and ability ranges.

The software applies intensive Orton-Gillingham methods in a fun, multisensory game format

The pilot can begin shortly after you sign up and will run for 60 days. If your pilot start is delayed, extra pilot days can be added upon request, to ensure a full 60 day classroom trial. 

Based on previous pilots of this length, Nessy anticipates your students will see a 1 to 2 grade level improvement in reading skill after 60 days.

Schools will participate in real time data collection and share in all results.
Nessy Learning provides all software, orientation material and support material at no cost.
The pilot would supplement existing reading remediation programs, not replace them and should free up teacher and support staff time rather than consume more of it.

Schools would provide a pilot lead who serves as contact person and liaison.
Three sessions of 30 minutes per week per student is the recommended time for using the software.

Schools would be under no obligation to purchase software at the completion of the pilot.

Sign up by Thursday March 31, 2016 to ensure participation.

---
---
Who can participate?

Are you a parent?

If you are a parent of a struggling reader and would love to see your child participate in a reading pilot, please let your teacher, school administration or special education coordinator know about the pilot and encourage them to participate.

Your recommendation can make a difference!

Nessy Learning is inviting teachers and school administrators from the U.S. and Canada who visit our site to participate in a  two month research pilot of their Nessy Reading software over the spring of 2016. 
Students do not have to be dyslexic or have difficulty reading to participate, although struggling or dyslexic readers will benefit most. 
There is no minimum number of students required for participation. One teacher in one classroom with one struggling reader is all that is required.

If you are from outside the U.S. or Canada, contact us and we will look into a possible alternative pilot.

Purpose of the pilot

The purpose of the pilot is to improve reading skills (phonemic awareness, vocabulary, spelling, comprehension, fluency) for struggling, young students. Based on previous pilots, we anticipate a grade level improvement for participating students.

Data gleaned from the pilot can be invaluable for inclusion in student evaluation (report cards) and planning (IEPs). Nessy will use the data from the pilot to improve the next version of the software.
Note that Nessy Reading has already undergone extensive testing which has found that it significantly improves reading performance for struggling young readers.

About the software: What is Nessy Reading?

Nessy Reading consists of a series of 100 lessons divided over 10 animated islands which systematically build upon each other in the development of core reading skills, all while applying the proven methods of Orton Gillingham principles. Below is a summary of software features.

Content

---

100 interactive lessons

Phonological awareness

Phonics

Word recognition


Vocabulary

Fluency

Comprehension

Spelling

Mnemonics

Method

---

Multisensory game format

Systematic and incremental progression

Mastery at each stage before progressing

Cognitive skill building


Fun

!


Eval & Reporting

---

Automatic adjustment of learning targets based on performance

Simple to understand performance data




Immediately identification of areas of individual difficulty

Embedded Common Core progress monitoring

Flex


---

Supplement, not replace existing interventions

Allows students to work independently

1000s of printable activities for reinforcement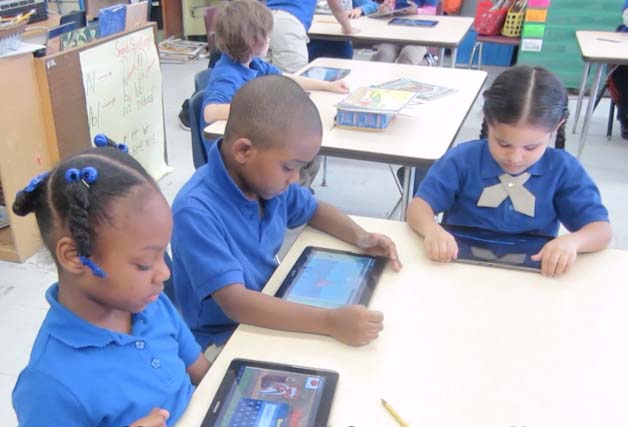 Nessy Reading is now available on tablets
Technical requirements

Windows PC or Apple Macintosh desktop

Broadband internet connection

Chrome or Firefox browser recommended

Internet Explorer browser not recommended


Full tablet accessibility
Click the banner to go to the sign up page. Be sure to use activation code DRW2016
Nessy's role in the pilot

Nessy will provide support for the duration of the pilot: 

Provide orientation material (via email) to the school lead/liaison and other participating staff prior to the start of the pilot. Orientation can include a free one hour webinar if desired.

Provide technical support as required, responding to any inquiry within 24 hours, usually much sooner.

Proactively follow up to address any issues arising including any questions about the use of the software, student progress or reporting and evaluation.

Conclude the pilot early if for any reason you or your school did not wish to complete the pilot
Your school's role in the pilot

Nessy will make every effort to reduce the administrative burden for you and your school, since the pilot should free up teaching resources, not consume additional ones. Each school must identify a contact person who will liaise with Nessy. Their role would include:
Reviewing orientation material provided by Nessy and sharing the material with other participating teachers.

Participating in an optional one hour webinar on the installation and use of the Nessy software.    

Having all participating students begin by taking the Nessy assessment. This is critical for evaluating gains made during the pilot.

Allocating (ideally) three 30 minutes sessions (90 min total)  per week per student for the duration of the pilot.
Note that you must begin your pilot within two weeks of sign-up or your account may be closed so that your pilot spot can be offered to another school.  If you are unable to start within the first two weeks, please contact Nessy at pilotsupport@nessy.com  to arrange a later start date.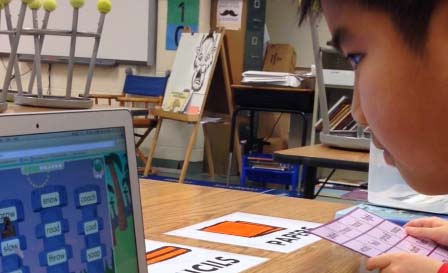 Nessy Reading also includes 1000s of printable activities
Beyond the pilot

Reporting data will be available to school staff at every stage of the pilot, and each week participating teachers can receive an email report on student progress.

At the conclusion of the pilot your school will be free to use the data for individual progress report cards, to inform the next iteration of individualized education plans (IEPs) and, for participating states, in support of reporting on Common Core standards.

Your school will have the option of continuing to use Nessy by purchasing licenses, enjoying steep discounts for purchases of multiple licenses. If your school opts not to continue using the software, Nessy will thank you for participating in the pilot and your account will expire.  

How to participate

To register, visit the sign up page and be sure to enter the activation code: DRW2016
Please register by March 31, 2016 to ensure participation. 
---
Back to the top of Nessy Reading Pilot

Home
> Nessy Reading Pilot
---
Didn't find what you were looking for? Use this to search the site:

---
| | | |
| --- | --- | --- |
| | Did you find this page helpful? If so, please Like, Share, +1 or Tweet this page to help us reach more parents, teachers and students. | |
---