Special Edition, Dyslexia Awareness Month 2014
The Oasis brings you dyslexia news from around the world and highlights new pages and information available at our website.
---
Table of Contents
1) The Guide has Arrived!

2) Dyslexia Awareness Month

3) IDA Annual Conference


---
The Guide has Arrived!
In support of Dyslexia Awareness Month, we are pleased to announce the launch of our U.S. Parent Guide for 2014-2015.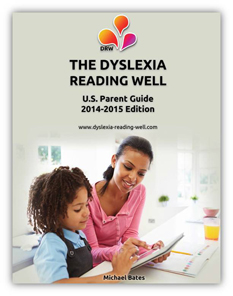 It contains 80 information-packed pages:


All the essential information parents need, from help identifying the earliest warning signs, to finding reading programs that actually work, to the latest neuroscience.


The most comprehensive state-by-state lists of tutoring centers (over 200), schools (over 110) and legislation, ever published.


Information about, and critical links to, community resources such as Decoding Dyslexia and the International Dyslexia Association—for every state.


A primer on assistive technology, including recommended software applications and a summary of helpful hardware.


Designed with the dyslexic reader in mind: friendly fonts, colors, spacing and loaded with images, tables and charts—because parents of dyslexics are often dyslexic, something we haven't forgotten!


Helpful for both parents and teachers.


Funds raised help make our website possible.

The guide will sell for $20, but is on sale for $15 during Dyslexia Awareness Month. As an Oasis subscriber, you get an extra $5 off by entering the discount code "oasis14" (don't use quotes), making the guide just $10. Membership has its privileges! If you had already bought the guide, just contact us to receive your $5 rebate.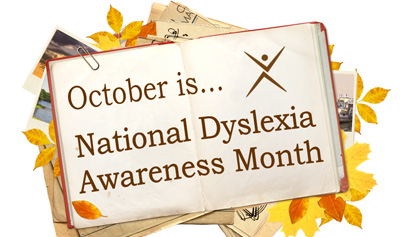 Dyslexia Awarenes Month Activities
Events are being held in many U.S. centers in honor of Dyslexia Awareness Month. Check for activities in your area by visiting the International Dyslexia Association's calendar of events. Help spread the word!



For U.K. residents, Dyslexia Awareness Week arrives next month from November 3-9. The British Dyslexia Association is organizing a series of events which celebrate different areas in which people with dyslexia have succeeded. Everyone is encouraged to get involved.



In Canada, there are very few community events, but Decoding Dyslexia British Columbia is hosting a movie screening for Vancouver residents.



Beyond the formal activities, there are lots of ways to participate. Why not create your own event? Head to the library with the family for an afternoon, volunteer at your school or just read to the kids for 30 minutes tonight.

IDA Annual Conference
The International Dyslexia Association is holding its annual conference in San Diego this year from November 12-15. The event includes both the 65th Annual Conference for Professionals and the third annual Conference for Families.

The agenda includes plenaries, concurrent sessions, an exhibit hall, poster presentations, parent roundtables and social events. Concurrent sessions are organized into four tracks: clinical, research, parent/family advocacy and research-to-practice.

All in all, it looks to be a great event. For more information visit their website.
---