Welcome to the first edition of The Oasis, the Dyslexia Reading Well's newsletter!
The Oasis will highlight new pages and information available at the website while also featuring short, original content not available online.
For those who registered last fall for the newsletter, thank you for your patience as we grew our mailing list from scratch.
*Note: Some members of our mailing list were accidentally sent a blank version of this newsletter on Friday March 14th. We apologize for the technical problem.
---
Table of Contents
1) National Reading Awareness Month

2) The Dyslexia Debate Heats Up

3) Multisensory Learning Techniques

4) IDA 2014 Conference Announced


National Reading Awareness Month (US)
You may have been thinking shamrocks and green beer but March is also National Reading Awareness Month in the US. It's too bad that Canada, the UK and other countries haven't caught on yet, but that shouldn't stop anyone from enjoying some extra March reading.
Activities in the US include(d) Decoding Dyslexia's 1 in 5 campaign to raise awareness about dyslexia and Read Across America Day promoted by the National Education Association. Check for activities in your community, but here are four fun things you can do at home to mark the month:
• Read aloud to your kids. Even 15 minutes a day makes a real difference!

• Discuss what your kids are reading at school. Dinner time is the perfect opportunity to discuss whatever novel, poem, short story or non-fiction book is on the curriculum

• Start an in house book club. Have you and your children read the same book, then get together to read sections or all of the book out loud, discuss characters, plot, themes and any lessons learned. BTW, you are head of the club!

• Choose some books together with your kids. Make time for a trip to the library or browse online to find a book or two you each like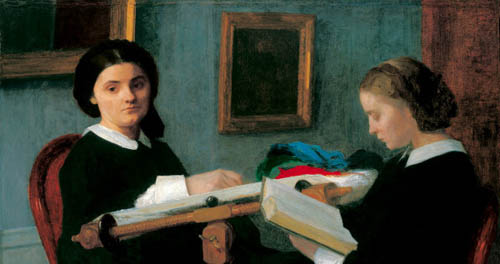 The Dyslexia Debate Heats Up
Academics from Durham University (UK) and Yale (US) are on the media circuit promoting their upcoming book entitled The Dyslexia Debate. They claim that the term dyslexia is less than meaningless, deceives parents and hurts kids. You won't be surprised to learn that we don't exactly see eye to eye with the authors.

While the book isn't out yet, we reviewed their research brief in depth and posted a response. If you like our response, you can help us to take back the word dyslexia by sharing, liking, linking and tweeting about it.
Multisensory Learning
Have you ever danced in mathematics, sung a song in science or painted in phys ed? If you have, then you know a bit about multi-sensory learning.

This creative kind of teaching doesn't have to be that unorthodox, since counting on your fingers counts as multi-sensory, but it definitely goes beyond the traditional approach to education that relies almost exclusively on vision (reading text) and hearing (listening to the teacher talk). For the dyslexic learner, it's an approach that should be fully explored.
Multisensory learning taps into our visual, auditory, tactile and motion (kinesthetic) senses. For more information see our new page.


IDA Announces 2014 Conference Details
The International Dyslexia Association has announced the date and location of its annual Reading, Literacy & Learning Conference: The Hilton San Diego Bayfront in sunny California, November 12-15, 2014. The conference consists of both a 'professional conference' and a 'conference for families'. No word is out yet regarding registration fees.

The 65th annual professional conference is intended for teachers, educators, administrators, reading specialists, researchers, university faculty, psychologists, physicians, tutors and parents who share evidence-based research and teaching methods with the educators who implement those best-practices in the classroom.

The third annual conference for families provides an opportunity for parents and families to learn from professional experts, as well as each other. This conference focuses on educating and empowering parents and families by providing history, research, tools, techniques, and more.
---