Dyslexia Teaching Resources

Finding great teaching resources for dyslexic students is no easy task.   
Below is a carefully selected collection of teaching resources for classroom or home use that were designed with the dyslexic in mind, including resources available for free. They incorporate the content and methods that research has found to be helpful.  Most are pen and paper resources, but some software options are also included.  A short description is provided of each, and an explanation of why it is helpful for dyslexics.
We recommend every product in the list, but cannot guarantee results as every student's needs are unique. Quality, duration, intensity and frequency of instruction are all important variables. Nonetheless, any teacher or parent with these tools in their tool box will be on the right path.

Resource Categories

---
---
Cognitive Skills

Cognitive skills are foundational abilities that support all learning. According to Dr. Benjamin Bloom's famous taxonomy they include: Remembering, understanding, applying, analyzing, evaluating and creating. 
REVERSING REVERSALS

Description:

Reversing Reversals is a 59 page e-workbook from Dr. Erica Warren that teaches essential cognitive skills through fun and innovative games. Exercises help remediate common letter and number reversals made by struggling readers, while improving:


Visual memory & reasoning
Auditory memory & reasoning
Sequential Memory
Visual Discrimination
Listening Skills
Attention /Attention to Details
Visual Tracking
Spatial Skills & directionality
While the workbook is in electronic PDF format, the exercises are to be printed out for use as worksheets. Flashcards are included which should be printed on card stock or printed on paper and then laminated.  Fun mazes, tongue twisters, and innovative coloring activities (paint by letter) are among the exercises.
How it helps dyslexics:
Reversing Reversals helps beginning readers to distinguish some of the most commonly confused letters and numbers and teaches the use of direction through fun, simple games that appeal to children. In doing so it helps develop a suite of cognitive skills from visual tracking to directionality. These skills in turn support fluent reading and effective writing.
REVERSING REVERSALS 2

Description:
Reversing Reversals 2 is a 67 page e-workbook that contains more of the fun, cognitive, skill building activities found in the original.

Exercises remediate common number, letter and symbol reversals made by struggling readers in grades K-3, while improving:

Visual memory & reasoning

Auditory memory & reasoning

Sequential Memory
Visual Discrimination
Listening Skills
Attention /Attention to Details
Visual Tracking
Spatial Skills & directionality
Exercises are to be printed as worksheets and the flashcards should be printed on card stock.

Why buy a second book? The use of symbols adds a new dimension to this edition which builds on the best elements of the original. A great companion for the first edition.

How it helps dyslexics:
Like the original, RR2 helps beginning readers to distinguish some commonly confused letters, numbers and now symbols through fun, simple games. In doing so it helps develop a suite of cognitive skills from visual tracking to directionality. These skills in turn support fluent reading and effective writing.
REVERSING REVERSALS PRIMARY

Description:
Taking a new tack, Dr. Erica Warren's third offering in the Reversing Reversals series  replaces numbers and letters with colorful visual imagery to teach essential cognitive skills to very young children. 

Intended for learners from pre-kindergarten through grade two (sometimes older), who are exhibiting frustration with letters and numbers as well as those showing signs of dyslexia and/or other learning disabilities.

The cognitive skills strengthened include:
Visual memory & reasoning

Auditory memory & reasoning

Sequential Memory
Visual Discrimination
Listening Skills
Attention /Attention to Details
Visual Tracking
Spatial Skills & directionality
How it helps dyslexics:
Reversing Reversals Primary helps pre-readers develop visual tracking, visual discrimination, directionality and other foundational cognitive skills that dyslexics struggle with in a fun visual format. The use of images in all the games, rather than numbers and letters, makes it less intimidating for those struggling with their ABCs. The cognitive skills developed will lay the ground work for future success in reading, writing and math.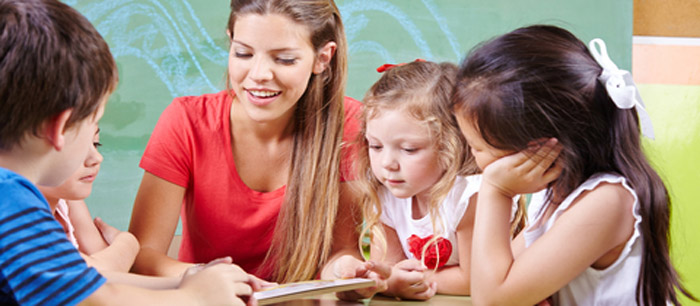 General Reading

NESSY READING SPELLING

Description:


Nessy Reading Spelling is a fun, interactive software program that consists of a series of 100 lessons which systematically build upon each other in the development of core reading skills.


Targeted skills include phonological awareness, phonics, vocabulary, fluency, comprehension, spelling and the use of mnemonics.

The methods used are based on Orton Gillingham principles, and incorporate multisensory games, and a systematic and incremental approach that requires mastery at each stage. The software includes embedded Common Core progress monitoring and 1000s of printable activities for reinforcement. Perfect for home or school.
How it helps dyslexics:
Kids love video games, so why not build one to teach reading using the best methods for dyslexic kids? That's exactly what Nessy has done with their Nessy Reading program. At $100 for a one year license it's a steal compared to other software programs on the market. 

Phonemic Awareness

Phonemic awareness is defined as the ability to distinguish and manipulate phonemes, the smallest units of speech sound that can carry a meaning. It is a critical skill that all readers must develop.
HAIRY PHONICS

Description:

Hairy Phonics is a software application from Nessy Learning that develops the ability to hear, identify and manipulate phonemes. It runs on a desktop format only, though tablet compatibility is in the works. 

Beginning with an assessment of the student's current phonemic knowledge, the program chooses suitable exercises based on student ability and need. 
The 44 phonemes of English are introduced in color-coded sets. Animations teach four sounds, e.g. s-a-t-p. Then students play fun games to blend them into whole words, e.g.'at', 'sat', 'pat', 'tap'.
How it helps dyselxics:
Phonemic awareness is the most important foundational reading skill and the best predictor of future reading ability. This program allows students to work independently to master the essential sounds of language that must be manipulated to pronounce, assemble and break apart words.
Note that the software cannot provide feedback on the student's pronunciation but is excellent for helping them learn to discriminate different sounds.
Math

NESSY NUMBERS

Description:

Nessy Numbers is a software program from Nessy Learning for teaching core mathematical concepts using games.The program has two components, the Tables of Doom for teaching multiplication tables and Clock Island for teaching the use of time and analog clocks (the ones with hands).



Tables of Doom is a sequence of highly sequential and motivational learning games in which children journey on a quest to help their monkey defeat the gorillas and rescue imprisoned animals.
In Clock Island, children help Mr. Hour and Mrs. Minute to repair Clock Island and defeat the gorilla robot! The characters explain strategies that make telling time easier. A range of different games help teach every aspect of time, from basic facts to converting digital time into the 24 hour clock.
How it helps dyslexics:

Multiplication tables and the use of analog time are two areas which most dyslexics struggle with and yet desperately need to master. Without knowledge of the times tables addition, subtraction and division all become more difficult. And without the ability to read and understand time references (what does twenty to eight mean?) children find themselves missing deadlines or asking embarrassing questions.
There are many great free resources for dyslexia. Below are some sites that we think offer a mix of professional pedagogical resources and positive inspiration:

1) Phonological Awareness.org.  This site contains lots of classroom activities for teaching phonemic awareness, rhyming, segmenting, blending and more. They even include some free pdf files.
2) Khan Academy.org.   The Khan academy contains a huge library of free online lessons, but unfortunately English and reading remediation are not among them.  BUT, they have some very good exercises in mathematics that should help anyone with dyscalculia.
3) Dyslexia Materials.com  Dr. Erica Warren's site contains some free teaching resources and lists of links to other helpful free resources from podcasts to webinars to camps. She also offers a helpful list of educational games.

4) Headstrong Nation.org.  Ben Foss's site doesn't contain worksheets or lesson plans, but does have great videos that will inspire teachers to experiment with new technology while building student confidence inside and outside the classroom

---
How to buy

Some products on this page must be purchased directly from the associated vendor. In those cases, simply click on the link provided and follow the vendor's instructions. Otherwise follow the instructions below to purchase products directly from this page.

You will need a

credit card (

some debit cards also work)

OR

a PayPal account.
Click on one of the "Add To Cart" buttons that appear on this page and then a little window opens up.

Select the product(s) you wish.

Click on "Checkout with PayPal" which will take you to PayPal—even if you wish to use a credit card.
If you have a PayPal account already, then you will complete a regular PayPal transaction. Be sure PayPal has an up-to-date email address for you.

If you are going to pay with your credit card then you have to fill in the card details on PayPal and follow their instructions. Make sure there are no typos in your email address.
Within an hour of having paid, you should receive two emails. The first confirms you made a purchase, and the second contains your download link. Follow the link to begin the download. If you haven't received an email within an hour, be sure to check your spam folder. The download files are in Adobe Acrobat PDF format. You probably already have a PDF reader, but if your computer doesn't have the software, you can download Adobe Reader for free.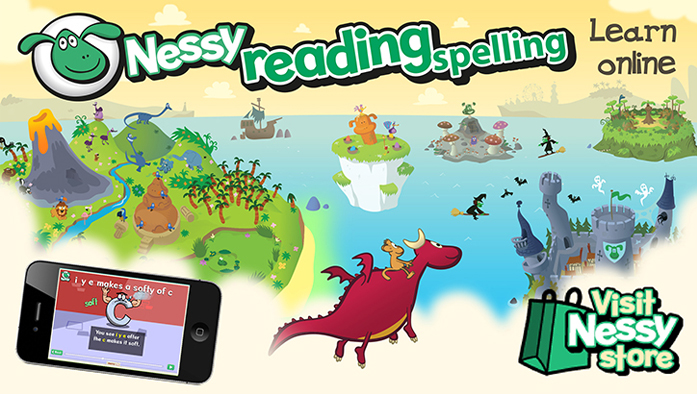 Frequently Asked Questions

I don't have PayPal, can I still buy it?
Yes, you can choose the option of paying by credit card during the checkout process. You will not have to create any accounts at PayPal or our site.  The whole process should take just minutes.


Are there bulk discounts?
Yes. Please inquire for purchases over 10 copies.


I never received my download link
You should receive an e-mail with your download link within approximately one hour of making payment.
There are several reasons why you may not have received your e-mail.
The e-mail was filtered into your trash folder instead of the inbox. Check your spam folder.

The e-mail address on your PayPal account (if used) may have been different or out of date from your current email address. Check your PayPal account to verify which e-mail account is currently associated. 
You may have entered a typo when you entered your details when paying by credit card (if used). Check to see if the transaction was refused. 
If the transaction appears to have taken place smoothly, your email is correct and hasn't been filtered, and you still don't receive your link, just contact us through the website, with details of your transaction (date, time, name, method of payment).  We will follow up within 24 hours.  
Why has my download link expired? 
Your link is unique to your purchase and is valid for 7 days or 3 download attempts. If the link has expired or you have made too many attempts to download, then you will see the "expired" message.

Just contact us through the website and explain your situation. We will get back to you with a new link as soon as possible. Be sure to provide the details of your transaction to help us track it down, including date purchased, your name and method of payment.
---
Back to the top of Dyslexia Teaching Resources

Home
> Dyslexia Teaching Resources
---
Didn't find what you were looking for? Use this to search the site:

---
| | | |
| --- | --- | --- |
| | Did you find this page helpful? If so, please Like, Share, +1 or Tweet this page to help us reach more parents, teachers and students. | |
---
Stay up to date, subscribe to our Newsletter: The Oasis