The Scottish Rite Learning Centers for Children with Dyslexia

Quick facts about the Scottish Rite and their learning centers for dyslexia
Wait—aren't the Masons that secret society of Illuminati & Knights Templar?

The Free Masons and the Scottish Rite (an appendage) are indeed organizations linked to many silly myths, superstitions and conspiracy theories—and some fun novels by Dan Brown. But the reality is much more banal. 

Rather than a secret society pulling strings among the rich and powerful, the Masons are better understood as a quiet fraternity working to improve themselves and their communities.  Their incredible largesse in supporting charities like dyslexia and Alzheimers disease speaks volumes about the real nature of the organization. 

In some sense they are power brokers, but brokers who have learned that real power comes through education, health and making a positive difference in the lives of others. 

History of the Scottish Rite Dyslexia Program(s)
The first Scottish Rite program to help children with speech and language disorders was established in the early 1950s in Colorado.  The tremendous success of the program led to the establishment of over 170 additional clinics providing diagnostic evaluation and treatment of speech and language disorders, as well as other learning disabilities.
The first Canadian Scottish Rite literacy program was piloted in London Ontario in 2003. The success of that program has lead to the establishment of seven more Canadian learning centers.

About the program

Centers are located in major urban centers in most states and provinces.


Tutoring is mostly one on one, ideal for students with dyslexia.

Some centers also provide assessment, speech language pathology support and support for hearing disorders.

In some centers, parents play an important role in the program, helping extend the onsite work into the home and classroom. 

In some U.S. jurisdictions, children can be tutored via internet videoconference, allowing the program to reach children independent of their location.

Students are tutored using an Orton Gillingham (OG) based reading program. There are many OG systems and different centers may use different brand programs such as Wilson or Barton.


Typically students attend two one-hour tutoring sessions per week after school, Mondays through Thursdays.

Parents are updated on their child's progress through written reports and parent-tutor conferencing.

Most services are provided free of charge.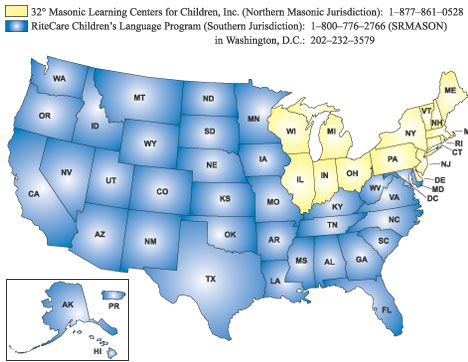 The Scottish Rite Northern and Southern Jurisdictions
How to find a center

The Scottish Rite has two U.S. jurisdictions: northern and southern. See map above.

For U.S. residents in the northern jurisdiction (Illinois to Maine), try the Children's Dyslexia Centers Inc website to find contact information for your area.
For U.S. residents in the southern jurisdiction, try the RiteCare Directory. Simply select your state and review the locations available. Follow up with your local center by phone to see what services are offered. Keep in mind that some locations offer tutoring via video conference and may be able to accommodate you at your home, but centers will not accommodate students from outside the state. 
For Canadians, there are only eight centers. For information on the one nearest you, visit the Scottish Rite Foundation home page and follow the Learning Centers tab. Contact the centre nearest you to see which services are offered. Unfortunately some major centers including Toronto (there is one in Barrie) do not yet have a site. 
There are no centers outside of the U.S. and Canada.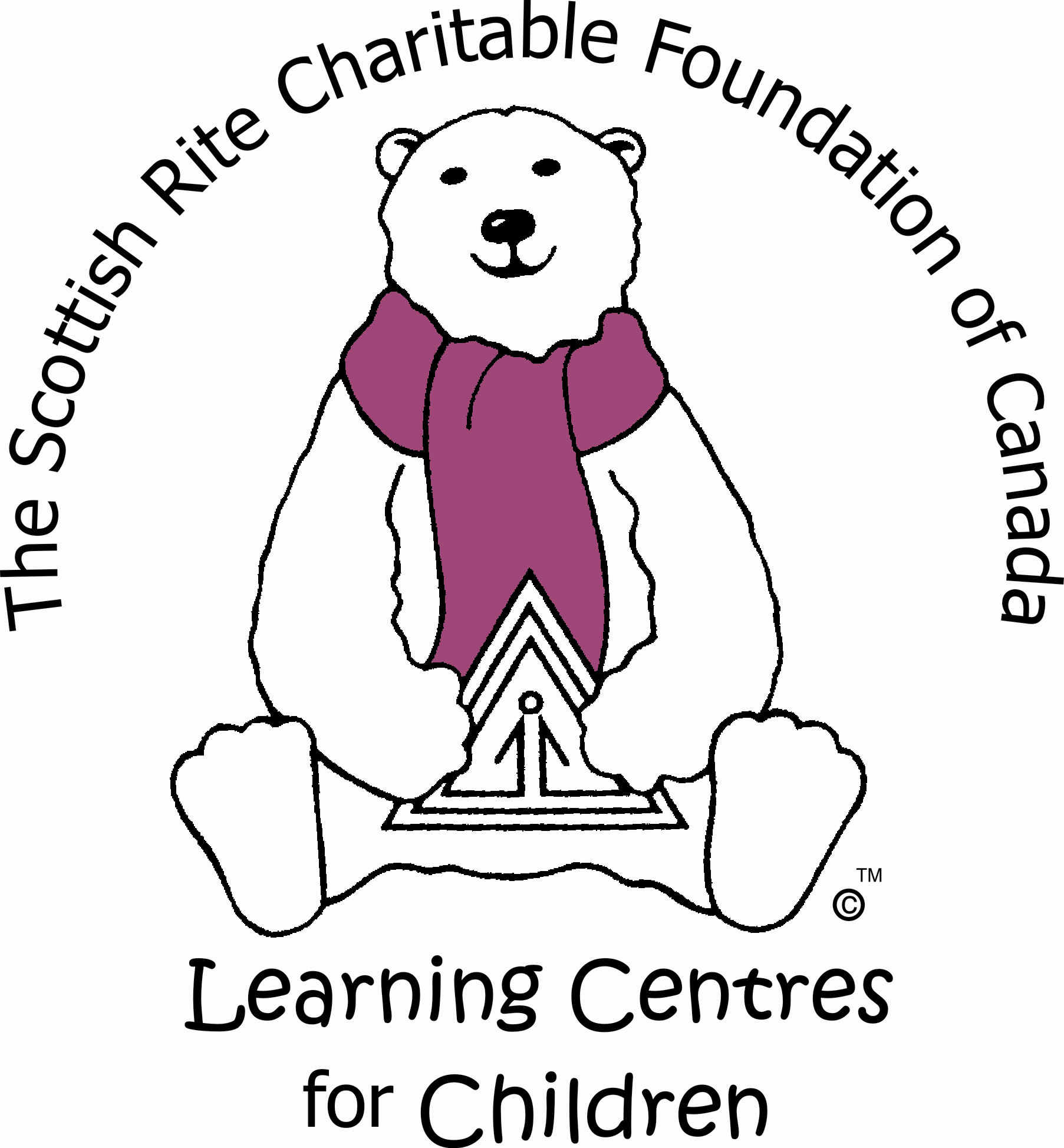 Program eligibility - How to get in!
Priority is given to preschool children who have difficulty speaking and comprehending, and school-age children who have acute difficulty reading. Some centers also offer literacy training for adults.
Application:
Applications for enrollment are reviewed on a first come, first served basis. Criteria vary somewhat by center, but common requirements for children include:

Formal identification with dyslexia by their school or an independent assessor

A completed psycho-educational assessment report indicating a normal range of intellectual capabilities

Determination by the Director of the center to be able to benefit from the Orton-Gillingham approach
View a sample student application form.
Criteria for adult literacy support may vary significantly from site to site and should be discussed with your local branch.
Tutor qualifications and professional development

Criteria to be a volunteer will vary by center, but essentially they are looking for people with teaching background or a post secondary diploma.  One volunteer tutor application we reviewed inquires about academic background, but does not explicitly require a teaching background or teaching certificate. A post secondary degree of any kind may suffice for most centers.  
In both the U.S. and Canada all Scottish Rite staff are volunteers. Free training is provided in exchange for a 2 year (100 hour) minimum volunteer commitment. For example, one Canadian center provides 45 hours of classroom tutorial and observation.
Some of the training programs can lead to accreditation by the International Multisensory Structured Language Education Council (IMSLEC), a widely recognized and respected teaching designation. This provides an excellent opportunity for students in university education programs, junior teachers, or really any teacher looking to learn new skills and improve their curriculum vitae.

Many centers also offer workshops and training for parents.

Final word on the Scottish Rite

Many parents and educators have never heard of the Scottish Rite's remarkable network of tutoring centers. This is unfortunate because they help thousands of struggling children to learn and love to read, all at no cost to parents. In our assessment, the Scottish Rite is the single greatest resource for dyslexic students in the world and an inspirational story of philanthropy that makes a difference. 

Support you local Masons!
---
---
Return to the top of Scottish Rite Ritecare program

Scottish Rite Dyslexia Programs
---
Stay up to date, subscribe to our newsletter: The Oasis