Heritage Academy of Learning Excellence
207  Bayswater Avenue
Ottawa, Ontario, K1Y 2G5
 613-722-0133
By the Numbers

Mission / Vision - In Their Words

Established in 1989, Heritage is an Ottawa private school specifically designed for students with dyslexia, ADD/ADHD and similar learning disabilities. Our mission is to provide each student with the support they deserve to enable them to reach their full academic potential. By promoting the values of honesty, perseverance, and respect, Heritage fosters acceptance and growth amongst our students.
How They Accommodate Dyslexia


Target Students: Students with Dyslexia, ADD/ADHD and similar learning disabilities.
Dyslexia Accommodation:The school uses the Simultaneous Multisensory Teaching (SMT) reading program. The school's founder developed this method which is based on the Orton Gillingham approach. The school also incorporates kinesthetic and sequential learning techniques that cater specifically to the dyslexic learner.

Teacher Training: Most teachers and administration have Special Education certification. Further, the school states that teachers and  teaching assistants are certified and up-to-date on the latest techniques to help students with dyslexia, ADD/ADHD, and other learning disabilities. 

Student Teacher Ratio: 12-1, but often less.

Assistive Technology: Various applications such as voice recognition software are incorporated in the classroom.
Financial Assistance:  TBD

We have visited this school in person and have been impressed by the professionalism and enthusiasm of the staff and administration.
Heritage Academy
Reading Well Scorecard 2017-2018

Target Students / Mission: 4
Dyslexia Accommodation: 5
Teacher Training: 5
Student Teacher Ratio: 2
Assistive Technology: 5
Financial Support: TBD
RW Scorecard

Based on information available we have scored the school in six areas of importance to prospective parents and students.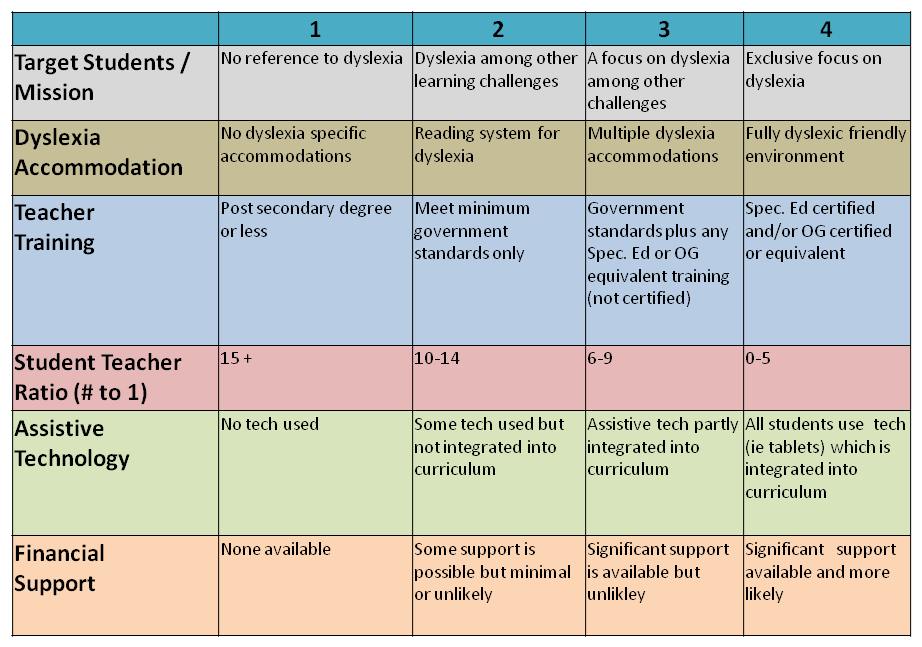 Important Notes

1) Given the limitations of information available, the scores may not accurately represent the school. School administrators or informed parents and students are welcome to contact us with additional information and we will update the scorecard accordingly.

2) Scoring is based on specific dyslexic student needs, not on an absolute scale of school quality.
---
Return to the Top of Heritage Academy

Home
>
Dyslexia Schools
>
Dyslexia Schools Canada
> Heritage Academy
---
Stay up to date, subscribe to our newsletter: The Oasis