Successful Dyslexics: Keira Knightley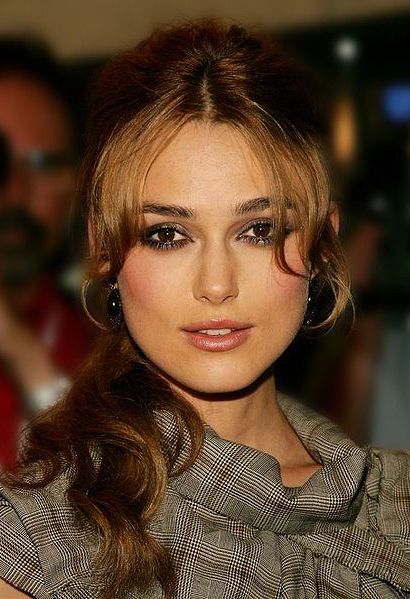 Quick Facts about Kiera Knightley

Full Name:  Keira Christina Knightley
Current Job: Actress, model
Born: March 26, 1985, Teddington, London, United Kingdom
Secret to Overcoming Dyslexia: Her mother's support and insistence that she be able to read Emma Thompson's screenplay for Sense and Sensibility.
Hobbies:Collecting shoes.

Biography
Keira Knightley was born in the South London suburb of Teddington, daughter of actor Will Knightley and actress/playwright Sharman Macdonald. By the age of three she already knew she wanted to act and by six had an agent of her own.
At the age of seven it was discovered that Keira had severe difficulties in reading and writing. She remembers excruciating experiences of being called stupid by many kids at her school and an audition where she couldn't read her lines.
| | |
| --- | --- |
| Her mother was working with actress and screenwriter Emma Thompson at the time. Wanting to help Keira read and knowing she desperately wanted to be an actress, she challenged her daughter by promising acting classes during summer holidays, but only on the condition she be able to read Thompson's screenplay for the novel Sense and Sensibility. This lit a motivational fire that helped her overcome her dyslexia | Knightley Discusses her Dyslexia |
Knightley had a supporting role as Queen Amildala's decoy in Star Wars Episode I: The Phantom Menace, but her breakout role in Bend it Like Beckham opened the door to playing Elizabeth Swann in the blockbuster Pirates of the Caribbean series of films. Later, she has nominated for an Academy Award for her role as Elizabeth Bennet in Pride and Prejudice (2005).
Today she is the only non- American on the list of highest-paid actresses.
Knightley gave birth to a baby girl in May of 2015 with husband James Righton, giving the successful dyslexic more to juggle than ever before.

Quotes
"I was – am – dyslexic and the way she <her mother> got me over it was to say: 'If Emma Thompson couldn't read, she'd make ------- sure she'd get over it, so you have to start reading, because that's what Emma Thompson would do"
"I am a slow reader. I always loved words, which is a strange thing given that I couldn't actually read them"
"My upbringing is why I am the person I am today. I have very wise parents"


---
Return to the top of Kiera Knightley

Keira Knightley
---
Photo: Tony Shek, retouch: Patrol110 (http://www.flickr.com/photos/tonyshek/234330445/) [CC-BY-2.0 (http://creativecommons.org/licenses/by/2.0)], via Wikimedia Commons

Stay up to date, subscribe to our newsletter: The Oasis