The Kildonan School
425 Morse Hill Road
Amenia, New York
12501
845-373-8111
By the Numbers

Tuition

$69K Boarding School
$50K Day School
Student/Teacher Ratio

2:1

Mission / Vision - In Their Words

Ride, Ski and Camp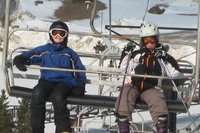 As a standard part of the yearly curriculum, students at Kildonan learn to ride horses and downhill ski or snowboard.(High tuition fees do carry some benefits!)

During the summer months the school runs Camp Dunnabeck, a 6-week academic summer program to improve the reading, writing, and spelling skills of boys and girls ages 8-16. It is the oldest such camp for dyslexics in the US - running since 1955.

Camp activities include horseback riding, archery, tennis, woodworking, arts/crafts, ceramics, mountain biking, and photography.
Mission: The Kildonan School empowers students with dyslexia to regain confidence and exercise their strengths. Daily one-to-one language tutorials complement an innovative, challenging curriculum that inspires students to love learning while preparing for college and beyond.
How They Accommodate Dyslexia - What We Found
Target Students: Kildonan school proper and their Camp Dunnabeck (June-August) accept students of average to above-average intelligence with a diagnosis of dyslexia or a language-based learning disability.  Students must have had recent educational and psychological testing.

Dyslexia Accommodation: Each student receives daily one-to-one language skills tutoring under the Orton-Gillingham approach. Material taught during daytime language instruction is revisited and reinforced during proctored study halls. Students in grades 9 - 12 spend two hours each night in study halls; Middle School students 90 minutes, while elementary students complete 45 minutes of study hall during their academic days.  
Kildonan's Visual Learning and Art Center offers an exceptional selection of visual art courses from paint to photography to web design. Such a center allows dyslexics to tap their (often very strong) visual, spatial skills, something many schools don't accommodate very well. 
Teacher Training:  All language instruction teachers (In Kildonan's Language Training department) have completed a seventy hour Associate Level Orton-Gillingham program. Ongoing professional development training continues during the year with instructors participating in a "practicum experience that includes continued reading, observations by on-site fellows of the Academy, and continued coursework in the form of workshops and meetings". 

Kildonan is one of just 13 schools in the United States that is accredited by the Orton-Gillingham Academy of Practitioners and Educators.


Equestrian skills are part of both the basic school experience and the summer camp option

Student Teacher Ratio: 2:1 with an average class size of about 7 students.

Assistive Technology:  Every student at Kildonan is offered assistive tech. The school sports an Assistive Technology Centre and operates a 1:1 iPad program, putting some of the most powerful assistive tech available in the hands of every student.

Some applications widely used in the school include text-to-speech apps and programs such as Inspiration and Co:Writer  which help with the writing process.


Kildonan's impressive new Assistive Tech Centre

More importantly, the school offers a comprehensive half-year assistive technology course for older students. In this course, students learn the functions of various assistive tech software and how to apply the programs to their school work. We are not aware of any other school which offers such a program.

 Financial Support:  The school has a Financial Aid Committee that provides grants based on need. Awards are made on a first come, first served basis. Beyond that the school provides no information on the size of the grants or what percentage of the student population receive them. 

Kildonan School




DRW Scorecard


2013-2014


Target Students / Mission: 4/4

Dyslexia Accommodation: 4/4

Teacher Training: 4/4

Student Teacher Ratio: 4/4

Assistive Technology: 4/4

Financial Support: TBD


DRW Scorecard

Based on information available we have scored the school in six areas of importance to prospective parents and students.

Important Notes

1) Given the limitations of information available to us, the scores may not accurately represent the school. School administrators or informed parents and students are welcome to contact us with additional information and we will update the scorecard accordingly.

2) Scoring is based on specific dyslexic student needs, not on an absolute scale of school quality.
Final Thoughts

There is little doubt that Kildonan is a world class school for dyslexic students. While it comes with a hefty price tag for parents, we could not imagine a better student experience. From the OG certified instruction to the fully integrated approach to assisstive tech, to the exceptional extra curricular activities, few schools could compete.

To our thinking, the teaching of how to use tech is much more important that the provision of assistive tech itself and this makes Kildonan's senior level course on the use of assistive technology truly cutting edge. And that's not to mention the tech center and 1:1 iPad program.

Of importance to prospective parents, the school boasted in a January 30,2014 Tweet that its class of 2014 has a 100% college acceptance rate. 
DRW Scoring Grid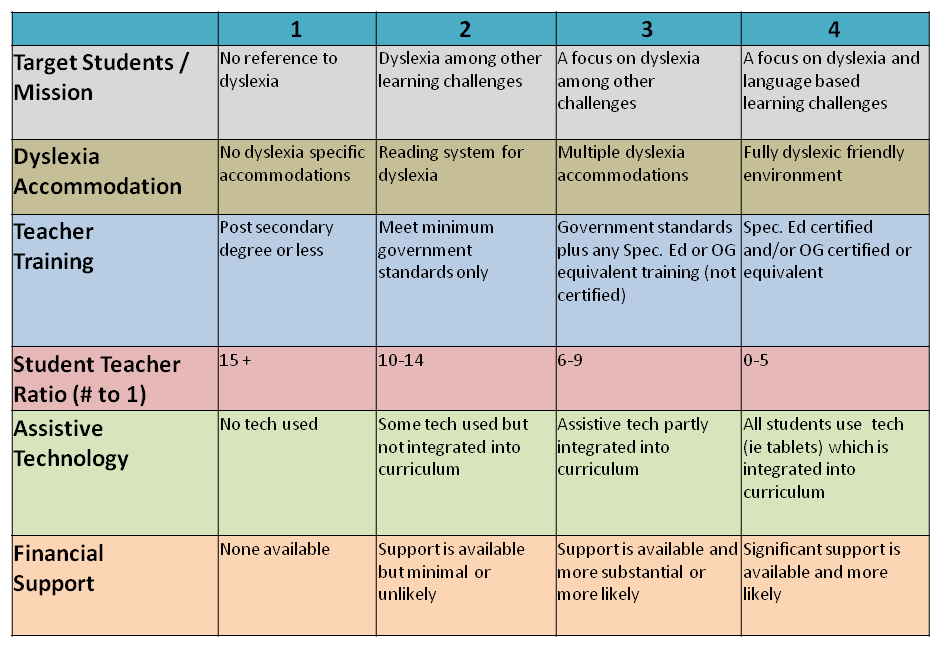 ---
Return to the Top of Kildonan School

Kildonan School
---
Stay up to date, subscribe to our newsletter: The Oasis