Successful Dyslexics: Salma Hayek

By Antonella Vaccarino for the Dyslexia Reading Well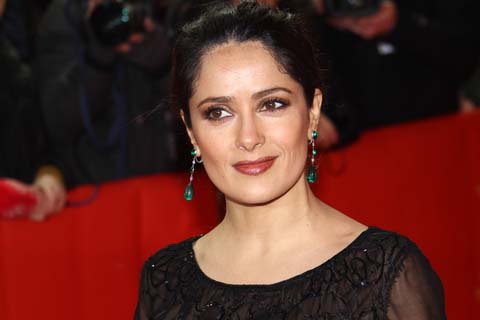 Quick Facts

Biography

Salma Hayek Jiménez was born in 1966 to opera singer Diana Jiménez Medina and businessman, Sami Hayek Dominguez in Coatzacoalcos, Veracruz, Mexico.  Raised in a wealthy, devout Roman Catholic family, she was sent to a private school in New Orleans at the age of twelve.  It was while she was there that  Salma was diagnosed with dyslexia and eventually expelled for setting the nuns' clocks back three hours. Perhaps the sisters didn't know dyslexics have trouble with analog clocks!
She continued with studies in International Relations in Mexico City where she studied at the Universidad Iberoamericana though she eventually dropped out to become an actress.
In her early twenties Salma starred in Mexican soap operas and was soon considered a celebrity in her native country.  It was at that point that she moved north to California to pursue her dreams even though she couldn't speak English. 
"I came here and I didn't speak English, I didn't have a green card, I didn't know I had to have an agent, I couldn't drive, I was dyslexic.  'Turn left?"  That alone was a blur."
Hayek found that roles for Latino women were scarce and the ones that existed were limited in variety. That was the impetus for her to start her own production company, Ventanarosa.  
Once the company was established, she soon produced and starred in "Frida", the story of Frida Kahlo, a Mexican painter. The film was nominated for six Academy Awards, including a best actress nomination for Hayek—propelling her to stardom. Some of her more memorable roles since Frida include playing Carolina in Once Upon a Time in Mexico and Kitty Softpaws in the animated Puss and Boots.

Remarkably, learning a second language was not that difficult for her.  "I'm really a fast learner. I always was, which is maybe why in high school they didn't realize I had dyslexia. I skipped years without studying too much," she says. "[The dyslexia] doesn't bother me now. Some people read really fast, but you'll ask them questions about the script and they'll forget. I take a long time to read a script, but I read it only once."
She credits those strong memory skills along with her family for helping her become the star she is today.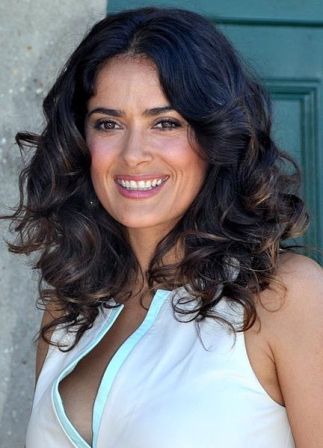 Quotes
"I have an accent, am dyslexic, short and chubby. You name it, I have it, but I am here. I must be the luckiest girl in the world to be working!" - from a 2012 interview with Harper's Bazaar.
"I can learn my lines fine. It's just reading them in the first place that is the problem."
"I'm very lucky I didn't have it easy, because I've learned so much from having to figure out everything on my own and create things for myself. Now I can teach what I've learned to the next generation."
"You've got to take who you are and love who you are and do the best you can with what you've got. It goes for the figure, and it goes for everything else."
---
Return to the top of Salma Hayek

Salma Hayek
---
Photo Credits:
Salma Hayek (Red Carpet): © Denis Makarenko Dreamstime.com
Salma White Top: Georges Biard [CC-BY-SA-3.0 (http://creativecommons.org/licenses/by-sa/3.0)], via Wikimedia Commons

Stay up to date, subscribe to our newsletter: The Oasis