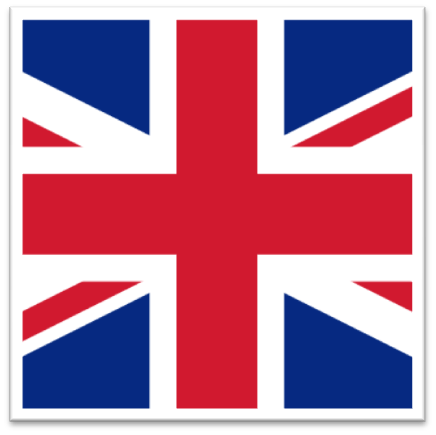 Schools for Dyslexia in the United Kingdom
Below is a list of U.K. private schools that cater to dyslexic students.
In some cases the schools are dedicated to dyslexic students in particular, in others they accommodate students with a broader range of learning disabilities including ADHD/ADD, dyscalculia, dysgraphia and others.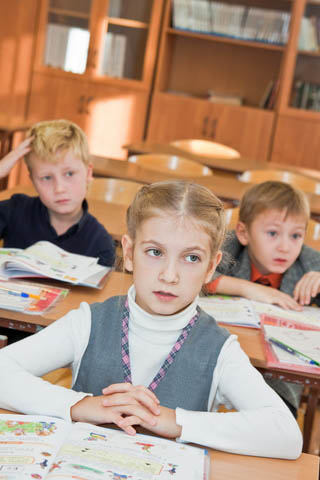 The lists of schools here were drawn from the 2013 registry of the Council for the Registration of Schools Teaching Dyslexic Pupils (CReSTeD).The Registry is a great resource for parents.

The schools listed in the first table (List A) fall into their 'Dyslexia Specialist Provision' (DSP) Schools category. This means that the school was established primarily to teach students with dyslexia.
Schools listed in the second table (List B) fall into their Specialist Provision (SPS) category. This means the school was established to teach dyslexic students and others students with associated learning disabilities.
The lists are always a work in progress. If you aware of other schools which do not appear in the CReSTeD directory but should be listed here, please contact us and we will

Note:
To appear in the lists below a school must explicitly include dyslexia or reading disabilities among the learning disabilities the school accommodates in their curriculum and teaching methods though this does not mean the methods used by any particular school are evidence based or proven to work


The appearance of a school in our list is not an endorsement of the school by the Dyslexia Reading Well



Not all of schools included here are dedicated to dyslexic students and may not agree with the label 'school for dyslexia'. Some schools serve students with learning disabilities more broadly.
List A: Schools established specifically for Dyslexic students
| County/District | City | School | Grades |
| --- | --- | --- | --- |
| Cambridgeshire | Cambridge | Holme Court School | Ages 8-16 |
| London | London | Fairley House School | Ages 5-14 |
| London | London | The Dominie | Ages 6-12 |
| London | London | The Moat School | Ages 11-16 |
| Northumberland | Near Morpeth | Nunnykirk Centre for Dyslexia | Ages 9-18 |
| Oxfordshire | Abingdon | Unicorn School | Ages 6-13 |
| Somerset | Highbridge | Mark College | Ages 10-19 |
| Somerset | Shapwick | Shapwick School | Ages 8-18 |
| Surrey | Pirbright | Knowl Hill School | Ages 7-16 |
| Surrey | Near Reigate | Moon Hall College and Burys Court | Ages 3-16 |
| Surrey | Dorking | Moon Hall School | Ages 7-11 |
| Sussex | Near Northiam | Frewen College | Ages 7-19 |
| Wiltshire | Near Bristol | Calder House School | Ages 5-13 |
List B: Schools established for dyslexic students and those with other associated difficulties
| County/District | City | School | Ages |
| --- | --- | --- | --- |
| London | London | Abingdon House School | Ages 5-13 |
| Wiltshire | Near Shrewton | Appleford School | Ages 7-16 |
| London | London | Blossom House School | Ages 3-19 |
| Kent | Chelsfield near Orpington | Brown's School | Ages 6-13 |
| London | London | Centre Academy | Ages 10-19 |
| Suffolk | Near Ipswich | Centre Academy - East Anglia | Ages 8-18 |
| Surrey | Farnham | More House School | Ages 10-17 |
| Surrey | Farnham | More House School | Ages 10-17 |
| Sussex | Near Lewes | Northease Manor School | Ages 9-19 |
| Wales | Near Llandudno | St. David's College | Ages 10-19 |
| Kent | Rochester | Trinity School | Ages 6-18+ |
Questions to Ask Prospective Schools

Deciding among private schools for dyslexia is a big decision. Be sure to seek as much information as possible to inform your choice. Our assessments of schools are based on their curriculum, methods, mission, reputation and anecdotal evidence from past students, parents and visitors to our site like you. Here are some questions to ask during your visit to the school:
What kind of students do you cater to?



Exclusively dyslexics may be best, but don't be put off if they accommodate other learning disabilities. In order to survive, most private schools, even niche schools, have to be somewhat flexible in their mission and recruiting.




What curriculum and methods do you use? Do you use them in all courses or just in language arts and reading?

Is it multisensory, systematic, based on the Orton-Gillingham approach and include teaching

phonemes

, comprehension, fluency and spelling?
What kind of individualized education plan do you prepare for students?



Most schools for dyslexia will prepare a detailed plan for each student. Ask to see a sample, or better yet a draft plan for your child. 




What is the cost of enrollment and what exactly does it include? Books? Meals? Extracurricular Activities? Music?



Some are boarding schools for dyslexia, so prices will vary accordingly.




Is there a parent's association or parent council for the school that can be contacted for advice?



Parents of previous students are your best bet for getting the real story about the school. If there is a parent body that liaises with the school administration, get in touch with the chair person, you may want to consider joining if you have the time!




Has your school been independently reviewed/assessed by private or public organizations?



After parents of previous students, your best bet for information on the school would be independent assessments or reviews. Ask if the school has been evaluated or audited by a third party.




What is your approach to discipline and behavioural problems? How do you combat bullying, drugs etc?



Better private schools for dyslexia have programs to ensure every student has a positive experience.
---
Return to the top of Schools for Dyslexia in the United Kingdom

Schools for Dyslexia in the United Kingdom
---
Stay up to date, subscribe to our newsletter: The Oasis