Apps for Dyslexia


An explosion of new apps for dyslexia is helping to break down the barriers to reading and learning like never before. The challenge? Navigating the ocean of applications to find the ones best suited for you or your child.

What makes for a great application for someone with dyslexia? Here are the things we look for in a piece of software:
Impact:        The application has to make a real learning difference     
Simplicity:   It can't be too complicated to learn 
Fun:             You have to enjoy using it!          
Integrates:   Works well with other apps, hardware and data storage systems
Below is a select number of better apps for dyslexia divided by category. While apps don't always fit into just one category, we've grouped them according to their main (or best) function. The benefits for the dyslexic are noted, but while we call these apps for dyslexia, they are powerful tools for every reader and student.
Know a great app that works for you? Send us a short summary like those below, highlighting the key benefits for dyslexics. If you make a strong case, we will add it to our list. 

---
Writing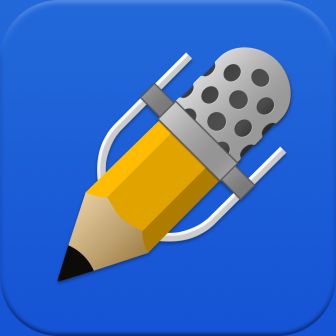 Notability: iPad, iPhone and iPad Touch

While a note taking app by name, there is a lot of formal writing power in Notability. You can type an essay, create an outline, fill out an application, make a list, illustrate, annotate, and import forms, contracts, worksheets, documents, presentations, and even books.

You can even record lectures and meetings or your own voice practicing a speech. Organize notes by subject in the library and automatically backup all of your work to Dropbox, Box, Google Drive, or webDAV. 
Good for Dyslexics Because... text to speech and font control, functions are always good for struggling readers. Also the ability to neatly organize your files in a series of e-binders is helpful for the often disorganized dyslexic.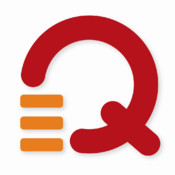 iwordQ: iPad, iPhone, iPad Touch

iWordQ is a writing and reading application available in different English tweaked versions for US, Canadian and UK users.  A simple text editor is used for writing with the support of text to speech and speech to text (some iPad versions), word prediction, abbreviation-expansion, spell-check and dictionary access.  For reading, text is shown in a manner that increases readability. 
Documents may be shared through Dropbox, e-mail, Facebook, Twitter, Message, the pasteboard, and open in other Apps.
Good for Dyslexics Because... powerful word processing functions such as word prediction, customized abbreviation expansion and text to speech proofreading all make composition easier. The pricetag is higher than some other word processing applications but it delivers.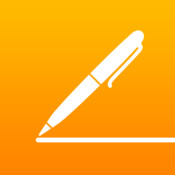 Pages: iPad, iPhone, iPad Touch

Pages is a recently upgraded word processor designed exclusively for the iPad, iPhone, and iPod touch by Apple. Features include: change tracking to mark up a document as you edit it, comments and highlights to share ideas and feedback with others, footnotes, end-notes, automatic list making, spell checking, charts and graphs. Available for iPhone and iPad Touch, but much easier to use on the iPad or iMac desktop.

Documents are saved on the built in iCloud where your documents are kept up to date across all your devices (like Dropbox). Docs can be shared via Mail, Messages, Twitter, or Facebook and Dropbox.
Good for Dyslexics Because... A strong suite of editing features and 60 templates which allow for quick, professional formatting.

---
Reading Apps for Dyslexia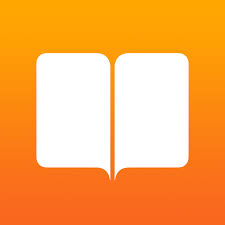 iBooks: iPad, iPhone, iPad Touch

Apple's flagship reader remains a powerful tool for helping the dyslexic reader, loaded with helpful accessibility features. Readers can choose from among seven fonts and three easy-to-read page colors. Other features include built-in bookmarking and search, text to speech and iCloud accessibility.
Good for Dyslexics Because... Text to speech, font size and style selection, page color control, bookmarking, note making and search functions are all helpful for those with reading difficulty.
Data Management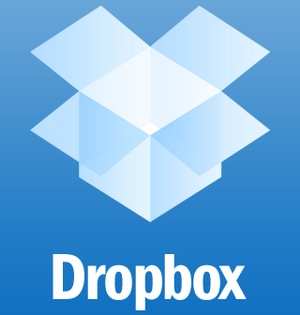 Dropbox: All Apple, Android and MS devices, (2GB Storage)

Dropbox isn't really an application it's more a free service that operates in 'the cloud' by hosting your files on their computer while making them available to you on most devices and most operating systems. The files are synchronized, meaning that the same version appears on all devices. If you update on one, it updates on all. If you're happy with iCloud you may not need it but Dropbox is more versatile, working with Android and Windows operating systems as well.

You can also view your files on the web, so no matter what happens to your devices, you can access your docs from any computer. Very handy, but you're limited to 2GB unless you wish to pay for more space. Although by referring friends and connecting to Dropbox on Facebook and Twitter you can get even more free storage. 
Good for Dyslexics Because... dyslexics tend to be disorganized so anything that simplifies storing lots of information is great. It also ensures access to your docs, no matter how many devices you forgot at home!

---
Calendar and Time Management Apps for Dyslexia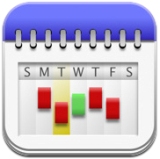 Calengoo: All Apple & Android devices

Dyslexics often have a lot of difficulty keeping their calendar straight and remembering all their deadlines, so any apps for dyslexia that help keep dates and time straight can be a big help. 
CalenGoo is a calendar app that syncs with Android calendar and Google Calendar. Five different calendar views (day, week, month, agenda, landscape day) give you a good overview over your upcoming events and drag and drop functionality makes it relatively easy to move appointment, meetings and deadlines around. A function that creates a PDF of the calendar allows for hard copy printing.
Good for Dyslexics Because... short term memory and sequencing problems often cause scheduling and calendar nightmares for dyslexics. This app can help keep test and assignment dates straight while helping with all of lifes other timelines as well.


---
Brainstorming and Idea Mapping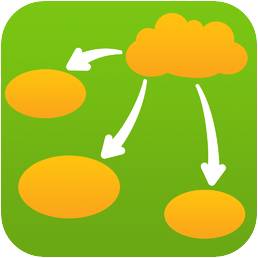 Inspiration Maps: iPad
The importance of brainstorming and building up linkages between your ideas is an under appreciated part of writing a coherent paper. All students, but especially dyslexics, need to be explicitly taught how to transform apparently random ideas and thoughts into meaningful structure. This is a perfect application for doing just that!
Inspiration Maps allows users to brainstorm, plan, organize and build thinking skills. Diagrams and idea bubbles can be turned into a report/paper outline that can be further developed and exported to a writing app. Inspiration Maps also allows you to:
Analyze information 
Understand cause and effect
Organize projects
Take notes /  Study for exams
Good for the Dyslexic because... Organizing thoughts into structure is very difficult for dyslexics, who often struggle with the sequencing of information. This kind of app can provide that critical bridge between having some random ideas and writing a complete paper.

---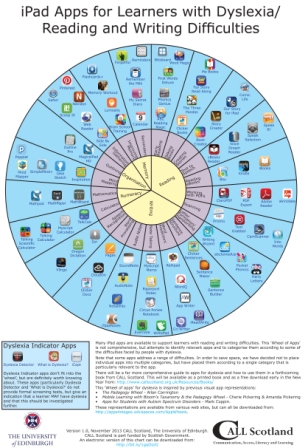 iPad Dyslexia Apps Wheel

The people at Communication, Access, Literacy and Learning (CALL) Scotland at the University of Edinburgh recently assembled a helpful wheel of iPad apps for learners with dyslexia or other reading and writing difficulties.
The wheel is well organized and may be helpful as you navigate the app world, but the large number of applications presented can be as overwhelming and confusing as helpful.
Good Luck and Good Reading!

---
Back to the top of Apps for Dyslexia

Apps for Dyslexia
---
Photo Credit: Tablet: ©Tsiumpa www.dreamstime.com

Stay up to date, subscribe to our newsletter: The Oasis